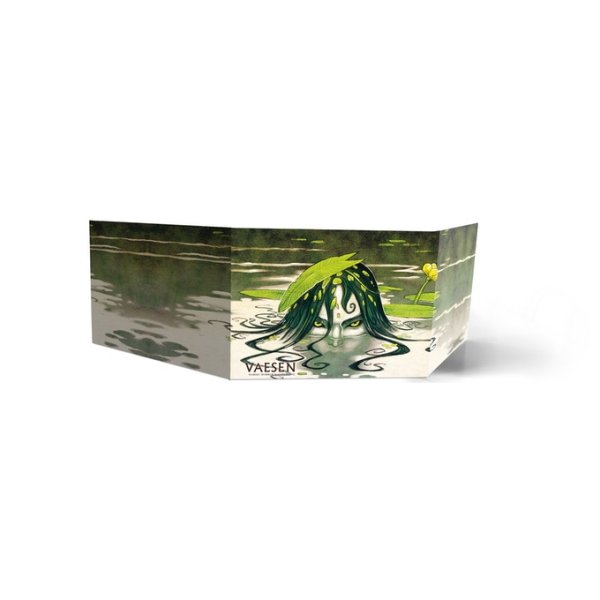 Tipologia

Lingua

Preordine

Disponibile da marzo 2023
I prezzi sono visibili solo agli utenti registrati e autorizzati
Accessorio per Vaesen in italiano
Uno schermo deluxe in formato orizzontale per Vaesen. La fantastica illustrazione di Johan Egerkrans ne impreziosisce l'esterno e una serie di tabelle utili e informazioni importanti sono disposte all'interno, per supportare il Narratore e permettendogli di nascondere le sue trame agli occhi dei giocatori curiosi.
Inclusa nella confezione c'è anche una grande mappa fronte/retro del Mitico Nord da un lato e la città di Upsala dall'altro (dimensioni 43×55 circa).
MS Distribuzione
Ms Distribuzione (Magic Store srl) è un distributore italiano che vende giochi di carte collezionabili e fantasy (TCG) come Magic: The Gathering, Yu-Gi-Oh!, Pokemon o Cardfight!! . Offriamo anche accessori di noti produttori come Ultra Pro o Dragon Shield. I nostri clienti sono i rivenditori, che cercano un servizio eccellente, prezzi competitivi e uno standard di qualità elevato. Approfitta del nostro servizio di prima classe, dei nostri preventivi senza rivali e della consegna rapida e senza problemi. In questo sito vendiamo solo a rivenditori o altri distributori. Non siamo autorizzati a vendere direttamente ai clienti finali e siamo quindi strettamente Business to Business ("B2B"). Se sei un rivenditore che desidera espandere il tuo portafoglio prodotti, registrati e dopo aver confermato il tuo stato commerciale ti garantiremo l'accesso ai nostri prezzi e livelli di stock.