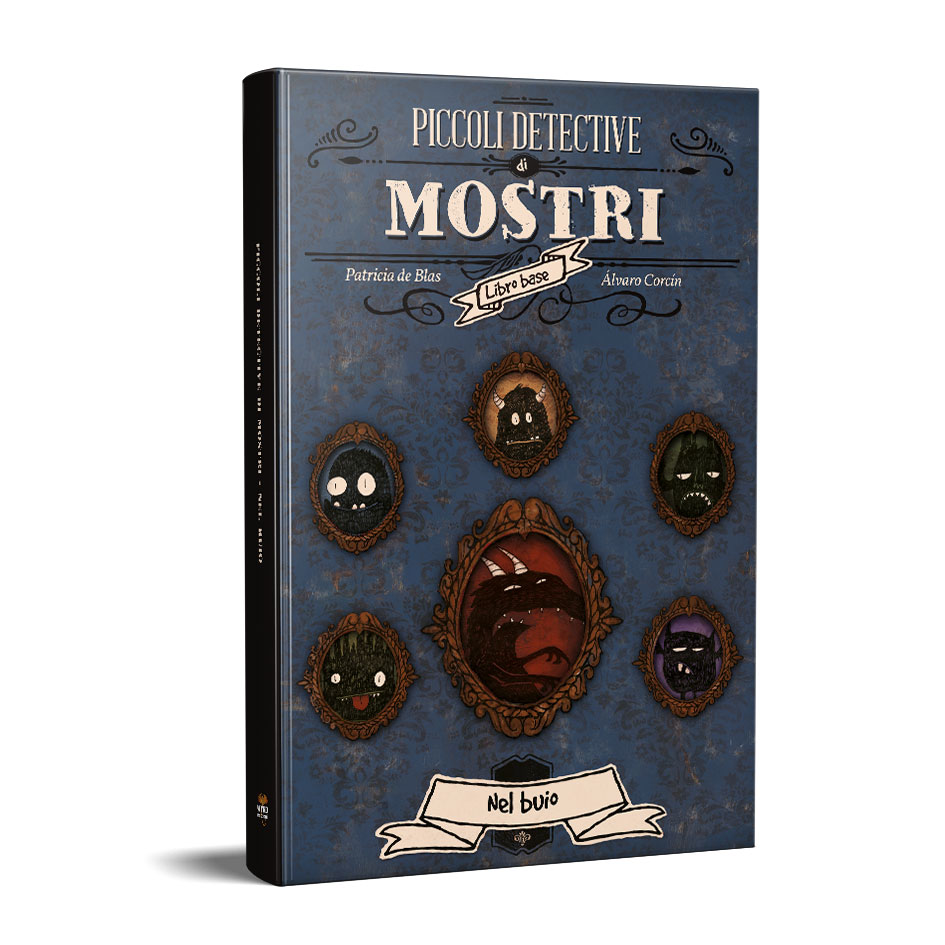 Codice

115535

Tipologia

Lingua
I prezzi sono visibili solo agli utenti registrati e autorizzati
Gioco di ruolo in italiano - Manuale base
Piccoli Detective di Mostri è un delizioso gioco di ruolo da giocare con i bambini dai 3 anni in su. I partecipanti assumono il ruolo di investigatori e la loro missione è cercare indizi in una casa o in un luogo, per scoprire il mostro che sta causando problemi.
A volte i i detective riusciranno a trovare e intrappolare il mostro in una boccetta di vetro per renderlo buono, altre volte dovranno invece aiutare il mostro perché è spaventato o triste e per questo combina disastri o spaventa gli abitanti. Oppure la missione può essere basata sulla ricerca di qualcosa che ha nascosto o rubato, come il telecomando della TV, un peluche, le mollette…
Insomma, un gioco collaborativo ed educativo, con illustrazioni carinissime e capace di stimolare la creatività in modo sano e divertente.
Tutto quello che ti serve per giocare! Un libro in formato graphic novel, con hardcover, da portare sempre con te.
MS Distribuzione
Ms Distribuzione (Magic Store srl) è un distributore italiano che vende giochi di carte collezionabili e fantasy (TCG) come Magic: The Gathering, Yu-Gi-Oh!, Pokemon o Cardfight!! . Offriamo anche accessori di noti produttori come Ultra Pro o Dragon Shield. I nostri clienti sono i rivenditori, che cercano un servizio eccellente, prezzi competitivi e uno standard di qualità elevato. Approfitta del nostro servizio di prima classe, dei nostri preventivi senza rivali e della consegna rapida e senza problemi. In questo sito vendiamo solo a rivenditori o altri distributori. Non siamo autorizzati a vendere direttamente ai clienti finali e siamo quindi strettamente Business to Business ("B2B"). Se sei un rivenditore che desidera espandere il tuo portafoglio prodotti, registrati e dopo aver confermato il tuo stato commerciale ti garantiremo l'accesso ai nostri prezzi e livelli di stock.