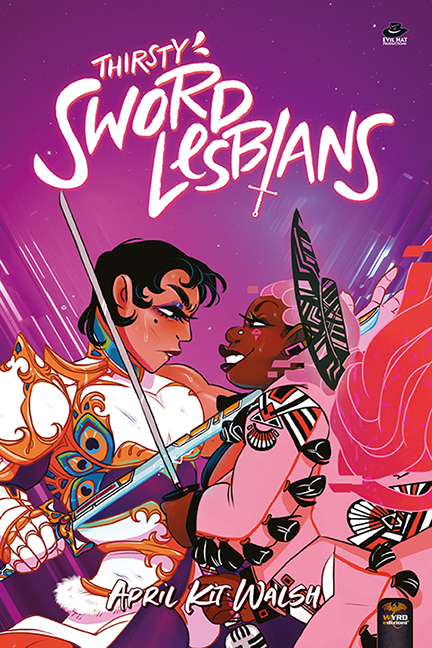 Codice

115534

Tipologia

Lingua

Preordine

Disponibile da ottobre 2023
I prezzi sono visibili solo agli utenti registrati e autorizzati
Gioco di ruolo in italiano - Manuale base e Ambientazione
Scontri di Spada e Cuori che battono!
Un duello può finire con un bacio, una strega può ottenere il suo potere aiutando gli altri a trovare l'amore e un'intera campagna può essere costruita attorno a sensali vagabonde che pilotano la loro astronave gay senziente da un sistema all'altro. Quando le spade si scontrano, ci si può legare più profondamente di quanto ci si aspetti.
Vincitore degli Ennie Awards 2022 come Best Game e Product of the Year, Thirsty Sword Lesbians celebra l'amore, il potere e l'esistenza delle persone queer. Se ami i giochi di ruolo e i disastri saffici armati di spada, sei nel posto giusto.
MS Distribuzione
Ms Distribuzione (Magic Store srl) è un distributore italiano che vende giochi di carte collezionabili e fantasy (TCG) come Magic: The Gathering, Yu-Gi-Oh!, Pokemon o Cardfight!! . Offriamo anche accessori di noti produttori come Ultra Pro o Dragon Shield. I nostri clienti sono i rivenditori, che cercano un servizio eccellente, prezzi competitivi e uno standard di qualità elevato. Approfitta del nostro servizio di prima classe, dei nostri preventivi senza rivali e della consegna rapida e senza problemi. In questo sito vendiamo solo a rivenditori o altri distributori. Non siamo autorizzati a vendere direttamente ai clienti finali e siamo quindi strettamente Business to Business ("B2B"). Se sei un rivenditore che desidera espandere il tuo portafoglio prodotti, registrati e dopo aver confermato il tuo stato commerciale ti garantiremo l'accesso ai nostri prezzi e livelli di stock.