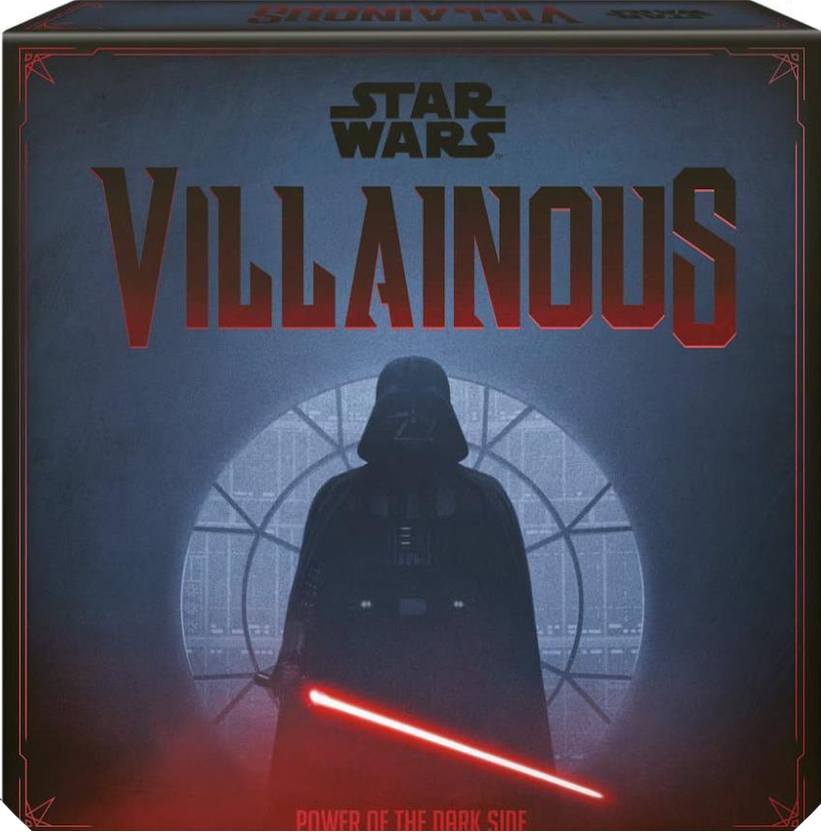 Codice

115159

Tipologia

Lingua
I prezzi sono visibili solo agli utenti registrati e autorizzati
Villanious Star Wars in italiano
All'interno della scatola troveremo 5 cattivi da impersonare:
DARTH VADER
ASAJJ VENTRESS
KYLO REN
GENERALE GRIEVOUS
MOFF GIDEON
Il gioco non sarà una semplice reskin ma implementerà nuove meccaniche come l'ambizione e i veicoli.
L'ambizione offrirà delle azioni basate sull'uso della forza da parte del cattivo, sulla strategia di gioco e anche sulla stessa fortuna. Inoltre i personaggi potranno affrontare delle missioni durante la partita.
Anche le pedine saranno "costruite e colorate" in maniera diversa ma mantenendo lo stile di Villainous.
Come le altre pedine della serie Villainous, tutte le minature in questo nuovo gioco saranno traslucide e proietteranno una luce colorata sul tavolo durante il gioco, ma quando vengono sollevate alla luce, brilleranno con un "effetto Galassia".
MS Distribuzione
Ms Distribuzione (Magic Store srl) è un distributore italiano che vende giochi di carte collezionabili e fantasy (TCG) come Magic: The Gathering, Yu-Gi-Oh!, Pokemon o Cardfight!! . Offriamo anche accessori di noti produttori come Ultra Pro o Dragon Shield. I nostri clienti sono i rivenditori, che cercano un servizio eccellente, prezzi competitivi e uno standard di qualità elevato. Approfitta del nostro servizio di prima classe, dei nostri preventivi senza rivali e della consegna rapida e senza problemi. In questo sito vendiamo solo a rivenditori o altri distributori. Non siamo autorizzati a vendere direttamente ai clienti finali e siamo quindi strettamente Business to Business ("B2B"). Se sei un rivenditore che desidera espandere il tuo portafoglio prodotti, registrati e dopo aver confermato il tuo stato commerciale ti garantiremo l'accesso ai nostri prezzi e livelli di stock.