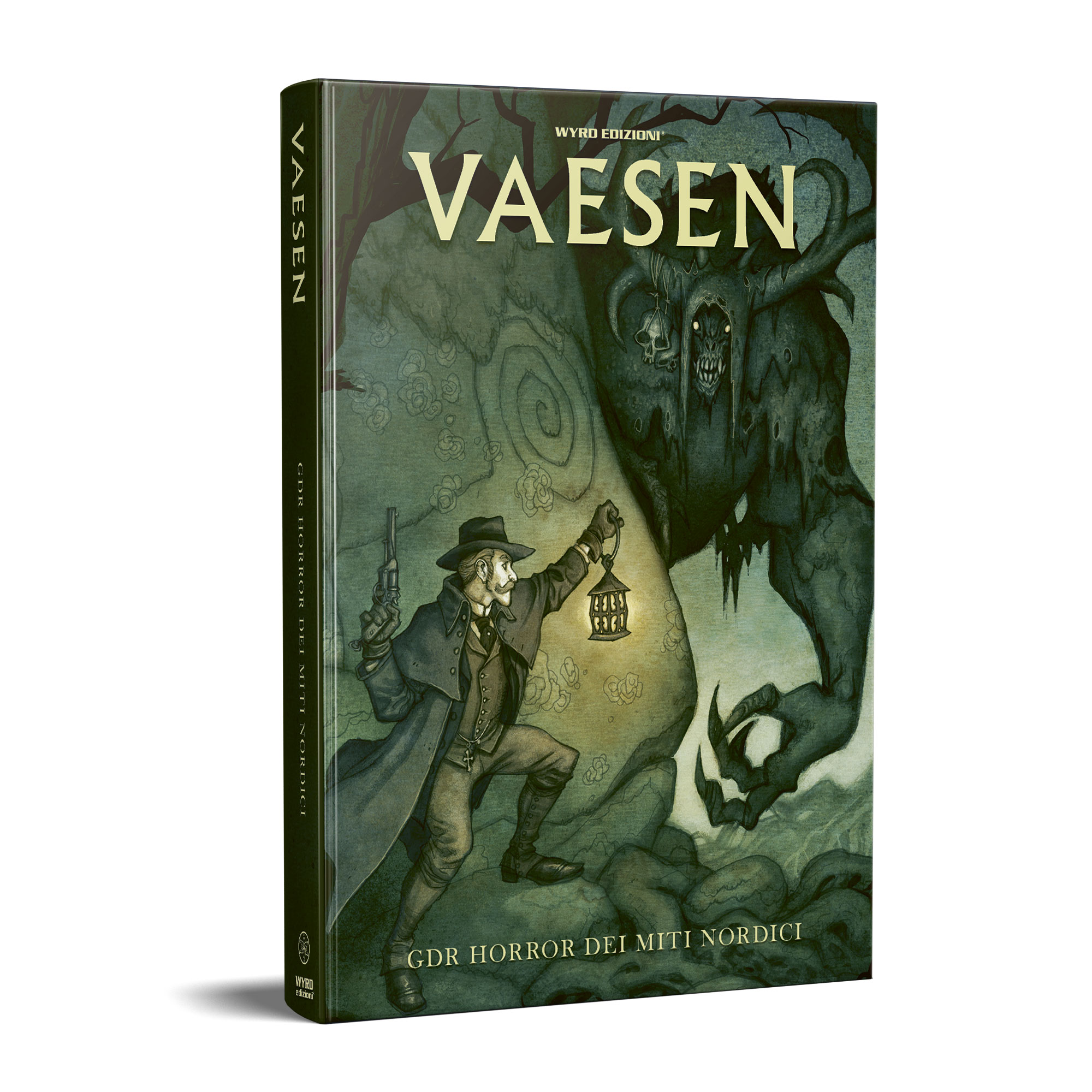 Codice

115530

Tipologia

Lingua

Rientro

Disponibile da settembre 2023
I prezzi sono visibili solo agli utenti registrati e autorizzati
Gioco di ruolo in italiano - Manuale base
Benvenuti nel nord Europa del XIX secolo. Non il nord Europa della storia come lo conosciamo oggi, ma una terra dove i miti sono reali. Una fredda distesa ammantata da vaste foreste, in cui sporadiche città brillano come fari solitari dell'industria e dell'illuminismo, una nuova civiltà agli albori. Nelle campagne, però, vigono ancora le antiche usanze. Lì, la gente sa cosa si nasconde nell'oscurità. E sa che deve averne paura.
Scritto da Nils Hintze e basato sulle opere dell'illustratore e autore svedese Johan Egerkrans, Vaesen – GDR Horror dei Miti Nordici presenta un'ambientazione gotica oscura intrisa del folklore nordico e degli antichi miti scandinavi, mentre le meccaniche di gioco utilizzano una versione adattata del pluripremiato Year Zero Engine.
Caratteristiche principali:
•Puoi creare un personaggio in pochi minuti con i dieci archetipi pronti all'uso, o impiegare le tabelle delle origini incluse e lasciare che siano i dadi a decidere.
•Regole veloci e divertenti per combattimenti, indagini e orrore.
•Regole per lo sviluppo del quartier generale dei personaggi durante la campagna.
•Un dettagliato dizionario geografico dell'ambientazione del mitico nord e della città di Upsala.
•Una ventina di raccapriccianti vaesen da incontrare, tutti splendidamente illustrati da Johan Egerkrans.
•Un mistero introduttivo intitolato La Danza dei Sogni.
MS Distribuzione
Ms Distribuzione (Magic Store srl) è un distributore italiano che vende giochi di carte collezionabili e fantasy (TCG) come Magic: The Gathering, Yu-Gi-Oh!, Pokemon o Cardfight!! . Offriamo anche accessori di noti produttori come Ultra Pro o Dragon Shield. I nostri clienti sono i rivenditori, che cercano un servizio eccellente, prezzi competitivi e uno standard di qualità elevato. Approfitta del nostro servizio di prima classe, dei nostri preventivi senza rivali e della consegna rapida e senza problemi. In questo sito vendiamo solo a rivenditori o altri distributori. Non siamo autorizzati a vendere direttamente ai clienti finali e siamo quindi strettamente Business to Business ("B2B"). Se sei un rivenditore che desidera espandere il tuo portafoglio prodotti, registrati e dopo aver confermato il tuo stato commerciale ti garantiremo l'accesso ai nostri prezzi e livelli di stock.