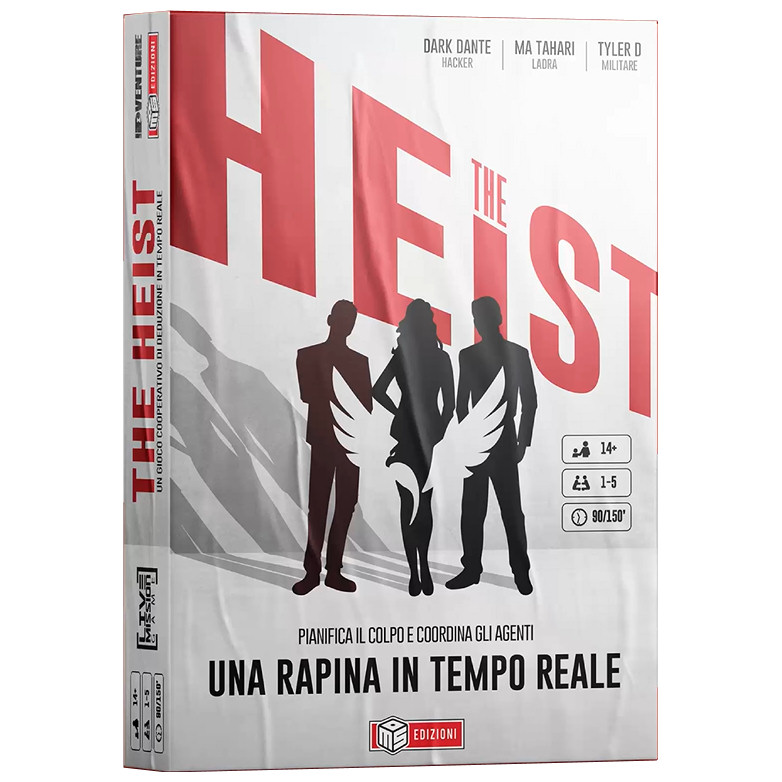 Tipologia

Lingua
I prezzi sono visibili solo agli utenti registrati e autorizzati
IL PRIMO GIOCO COOPERATIVO DI DEDUZIONE IN TEMPO REALE
The Heist combina in modo innovativo gli elementi tipici dei giochi investigativi e delle escape room da tavolo utilizzando un nuovo sistema di gioco (Live Mission Game) che simula una missione in tempo reale. Come leader della missione, dovrete pianificare una rapina in banca e coordinare gli agenti sul campo. Il successo della missione dipende da voi!
NESSUN REGOLAMENTO - Aprite la scatola e iniziate subito a giocare!
LIVE CHAT - Coordinate gli agenti con Telegram e vivete una vera missione!
FOTO E VIDEO IN TEMPO REALE direttamente sul vostro cellulare.
Prezzo al pubblico € 26,90
Cod. ISBN: 9788831382625
MS Distribuzione
Ms Distribuzione (Magic Store srl) è un distributore italiano che vende giochi di carte collezionabili e fantasy (TCG) come Magic: The Gathering, Yu-Gi-Oh!, Pokemon o Cardfight!! . Offriamo anche accessori di noti produttori come Ultra Pro o Dragon Shield. I nostri clienti sono i rivenditori, che cercano un servizio eccellente, prezzi competitivi e uno standard di qualità elevato. Approfitta del nostro servizio di prima classe, dei nostri preventivi senza rivali e della consegna rapida e senza problemi. In questo sito vendiamo solo a rivenditori o altri distributori. Non siamo autorizzati a vendere direttamente ai clienti finali e siamo quindi strettamente Business to Business ("B2B"). Se sei un rivenditore che desidera espandere il tuo portafoglio prodotti, registrati e dopo aver confermato il tuo stato commerciale ti garantiremo l'accesso ai nostri prezzi e livelli di stock.