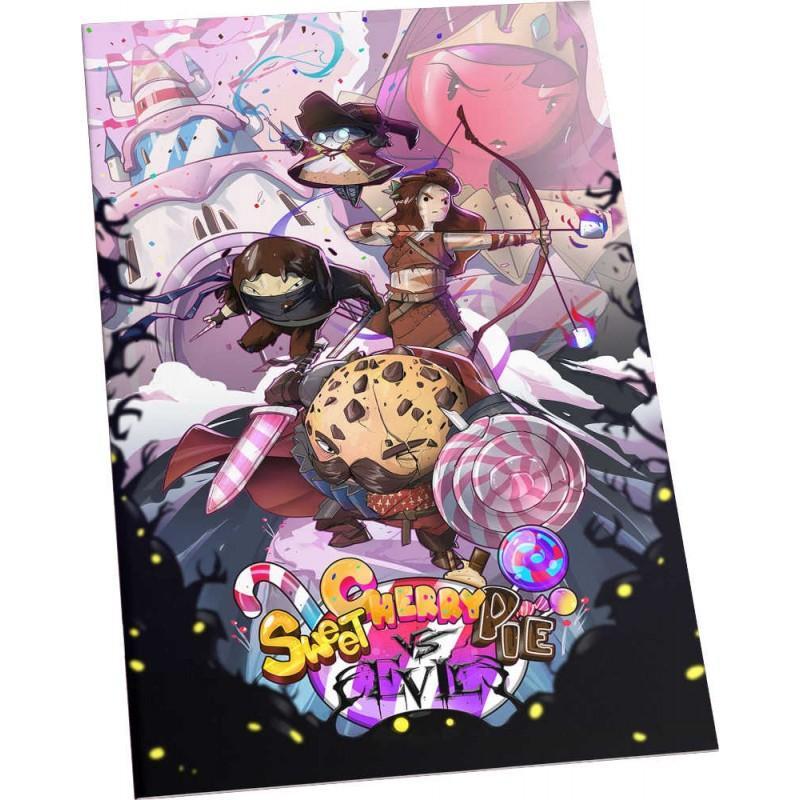 Codice

115921

Tipologia

Lingua

Rientro

Disponibile da ottobre 2023
I prezzi sono visibili solo agli utenti registrati e autorizzati
Sweet Cherry Pie vs EVIL - Gioco di ruolo in italiano
Sei pronto a gettarti in un'avventura dall'elevato tasso glicemico?
In Sweet Cherry Pie VS Evil vestirai i panni di un Warrie, guerrieri composti da lievito e uova, latte e farina, ma anche da acciaio (o zucchero molto duro) e coraggio. Quello stesso coraggio indispensabile per affrontare i Malegola, demoni mangioni che stanno minacciando l'intera Isola di Nomnia.
Hai capito bene: in questo GdR fantasy i personaggi sono cupcake, torte al limone, tiramisù e bigné. Ma non farti ingannare dal loro aspetto a dir poco diabetico, perché l'Isola di Nomnia li ha dotati della forza e dei poteri necessari per sconfiggere il Male, non importa quanto duri siano i loro denti!
Il manuale base di Sweet Cherry Pie VS Evil comprende:
Background e Geografia dell'Isola di Nomnia
Creazione del Personaggio, con un ricettario di dodici stirpi fra cui scegliere
Regolamento (mica poteva mancare, no?)
Bestiario;
Insulina non compresa.
MS Distribuzione
Ms Distribuzione (Magic Store srl) è un distributore italiano che vende giochi di carte collezionabili e fantasy (TCG) come Magic: The Gathering, Yu-Gi-Oh!, Pokemon o Cardfight!! . Offriamo anche accessori di noti produttori come Ultra Pro o Dragon Shield. I nostri clienti sono i rivenditori, che cercano un servizio eccellente, prezzi competitivi e uno standard di qualità elevato. Approfitta del nostro servizio di prima classe, dei nostri preventivi senza rivali e della consegna rapida e senza problemi. In questo sito vendiamo solo a rivenditori o altri distributori. Non siamo autorizzati a vendere direttamente ai clienti finali e siamo quindi strettamente Business to Business ("B2B"). Se sei un rivenditore che desidera espandere il tuo portafoglio prodotti, registrati e dopo aver confermato il tuo stato commerciale ti garantiremo l'accesso ai nostri prezzi e livelli di stock.