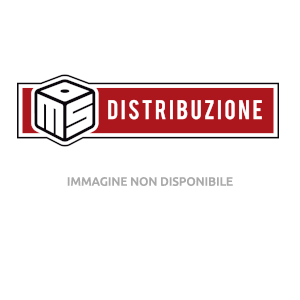 Tipologia

Lingua
I prezzi sono visibili solo agli utenti registrati e autorizzati
Gioco di ruolo in italiano - Manuale Base
La guerra è tornata nei Boschi!
La Marchesa de Gattis ha condotto i suoi eserciti alla vittoria conquistando molte delle radure, ma la Dinastia delle Aquile è di nuovo pronta a opporsi al suo dominio. Nel frattempo, i topi, i conigli e le volpi dei Boschi non rimangono con le mani in mano: è nata l'Alleanza dei Boschi, un fronte di ribellione locale che promette di liberare le radure da tutti gli oppressori.
Nel bel mezzo di questa guerra vestirete i panni di Vagabondi, viaggerete fra le radure svolgendo incarichi che nessun altro vuole o è in grado di portare a termine. Sarete voi a scegliere se servire qualcuno o nessuno... ma chiunque è consapevole che potreste cambiare le sorti della Guerra!
Root: Il Gioco di Ruolo è il manuale ufficiale basato sul pluripremiato gioco in scatola Root: Un Gioco di Potere e Giustizia nei Boschi di Leder Games.
In Root: Il GDR, interpretate dei Vagabondi, fuorilegge protagonisti di avventure e alleanze che cambieranno per sempre i Boschi.
Ecco cosa troverete in questo manuale:
Nove playbook unici, ognuno creato per aiutarvi a costruire un Vagabondo le cui imprese verranno narrate nei Boschi per generazioni.
Regole di facile comprensione per qualsiasi tipo di avventura fantasy, incluse imprese da furfante, reputazione, viaggi nei Boschi, e molto altro.
Meccaniche innovative per gestire l'equipaggiamento, le armi e le battaglie che tengono conto delle vostre scelte a livello tattico e narrativo.
Istruzioni dettagliate per condurre campagne di Root: Il GDR (i combattimenti, la gestione delle fazioni, e altro) oltre a una radura completa, il Boschetto di Gelilah.
Root: Il GDR è un gioco di ruolo da tavolo fantasy di avventura, da tre a sei giocatori in cui interpretate creature dei Boschi che lottano per denaro, giustizia e libertà contro poteri molto più grandi di loro. La fama e la gloria vi aspettano!
MS Distribuzione
Ms Distribuzione (Magic Store srl) è un distributore italiano che vende giochi di carte collezionabili e fantasy (TCG) come Magic: The Gathering, Yu-Gi-Oh!, Pokemon o Cardfight!! . Offriamo anche accessori di noti produttori come Ultra Pro o Dragon Shield. I nostri clienti sono i rivenditori, che cercano un servizio eccellente, prezzi competitivi e uno standard di qualità elevato. Approfitta del nostro servizio di prima classe, dei nostri preventivi senza rivali e della consegna rapida e senza problemi. In questo sito vendiamo solo a rivenditori o altri distributori. Non siamo autorizzati a vendere direttamente ai clienti finali e siamo quindi strettamente Business to Business ("B2B"). Se sei un rivenditore che desidera espandere il tuo portafoglio prodotti, registrati e dopo aver confermato il tuo stato commerciale ti garantiremo l'accesso ai nostri prezzi e livelli di stock.