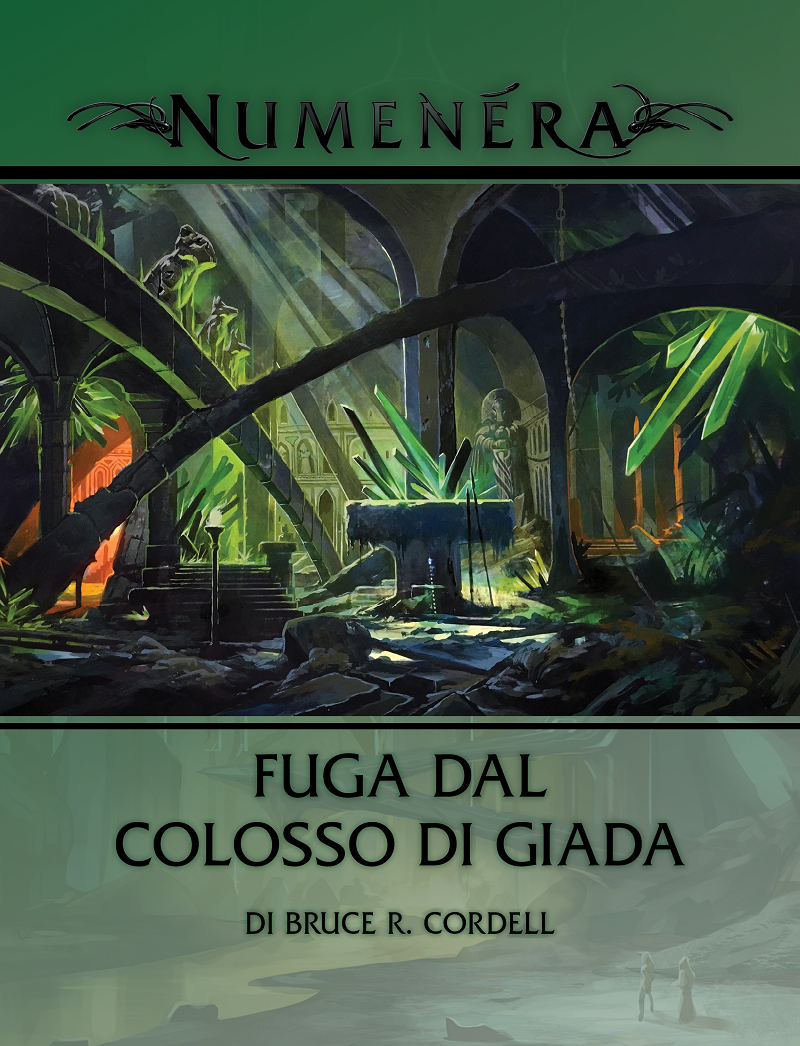 Codice

115786

Tipologia

Lingua
I prezzi sono visibili solo agli utenti registrati e autorizzati
Supplemento per Numenera in italiano
Una notte di cinque anni fa, un'installazione nascosta del mondo precedente si è risvegliata dopo eoni di torpore. La terra ha tremato e dal suo ventre è venuto un gemito. Dopo che le scosse si sono placate ed è spuntato il giorno, si vide che dal terreno era spuntata una nuova, imponente struttura, con un diametro di molti chilometri. Era stata espulsa in superficie o era emersa di sua spontanea volontà, guidata dal suo potere? Quella struttura oggi è nota come il Colosso di Giada.
Quando un contagio inizia a diffondersi a Ballarad, i personaggi accettano di aiutare un guaritore di nome Gerob a entrare nel Colosso per raccogliere un campione di uno strano fungo, un ingrediente di cui ha bisogno per fermare la malattia. I vostri personaggi saranno pronti ad affrontare le sfide di questa nuova avventura? Ma, soprattutto… riusciranno a uscire vivi dall'intrico labirintico del Colosso?
MS Distribuzione
Ms Distribuzione (Magic Store srl) è un distributore italiano che vende giochi di carte collezionabili e fantasy (TCG) come Magic: The Gathering, Yu-Gi-Oh!, Pokemon o Cardfight!! . Offriamo anche accessori di noti produttori come Ultra Pro o Dragon Shield. I nostri clienti sono i rivenditori, che cercano un servizio eccellente, prezzi competitivi e uno standard di qualità elevato. Approfitta del nostro servizio di prima classe, dei nostri preventivi senza rivali e della consegna rapida e senza problemi. In questo sito vendiamo solo a rivenditori o altri distributori. Non siamo autorizzati a vendere direttamente ai clienti finali e siamo quindi strettamente Business to Business ("B2B"). Se sei un rivenditore che desidera espandere il tuo portafoglio prodotti, registrati e dopo aver confermato il tuo stato commerciale ti garantiremo l'accesso ai nostri prezzi e livelli di stock.