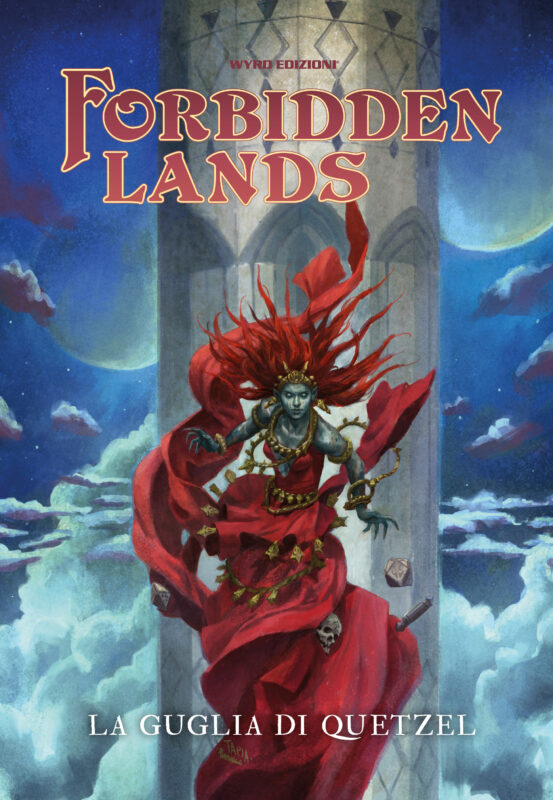 Codice

115676

Tipologia

Lingua
I prezzi sono visibili solo agli utenti registrati e autorizzati
Supplemento per Forbidden Lands in italiano
Questo volume raccoglie quattro siti di avventura per il gioco di ruolo Forbidden Lands, scritto da alcuni dei migliori scrittori del settore. All'interno di queste pagine incontrerete una Regina-Demone che dorme e sogna, una prigione di strane bestie che si definiscono una famiglia, una congrega di streghe che non vanno d'accordo e lo strano cimitero dell'ultimo Draco del Tuono su questa terra. Le Lande Proibite sono più pericolose che mai: solo gli avventurieri più temerari e forti vivranno per narrare le storie di queste avventure.
Il libro contiene:
La Guglia di Quetzel di Patrick Stuart (Veins of Earth)
Le Volte Fulgenti di Chris McDowall (Into the Odd)
La Selva Stregata di Ben Milton (Maze Rats)
Il Cimitero del Tuono di Karl Stjernberg (Rad-Hack)
MS Distribuzione
Ms Distribuzione (Magic Store srl) è un distributore italiano che vende giochi di carte collezionabili e fantasy (TCG) come Magic: The Gathering, Yu-Gi-Oh!, Pokemon o Cardfight!! . Offriamo anche accessori di noti produttori come Ultra Pro o Dragon Shield. I nostri clienti sono i rivenditori, che cercano un servizio eccellente, prezzi competitivi e uno standard di qualità elevato. Approfitta del nostro servizio di prima classe, dei nostri preventivi senza rivali e della consegna rapida e senza problemi. In questo sito vendiamo solo a rivenditori o altri distributori. Non siamo autorizzati a vendere direttamente ai clienti finali e siamo quindi strettamente Business to Business ("B2B"). Se sei un rivenditore che desidera espandere il tuo portafoglio prodotti, registrati e dopo aver confermato il tuo stato commerciale ti garantiremo l'accesso ai nostri prezzi e livelli di stock.