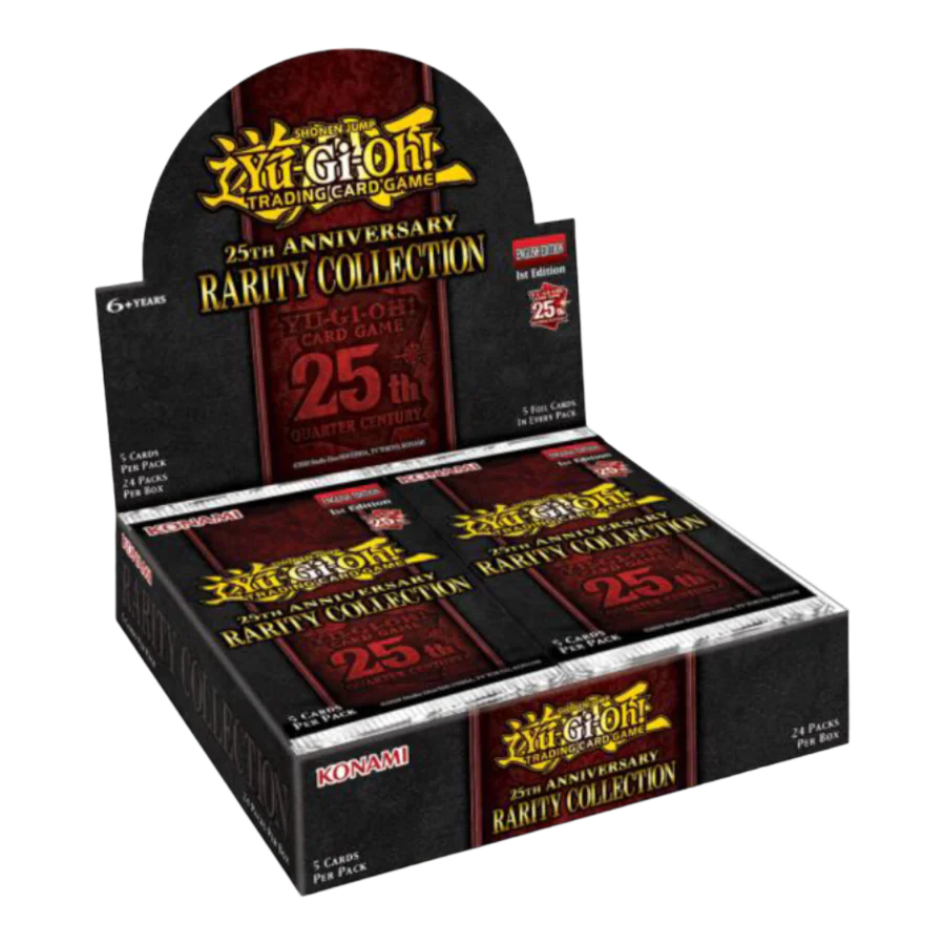 (Articolo soggetto ad allocazione)
Codice

115979

Tipologia

Lingua

Preordine

Disponibile dal 02 novembre

Scadenza preordine

25/07/2023

Se l'ordine viene effettuato dopo la scadenza indicata
non sarà garantita la consegna della quantità richiesta.
I prezzi sono visibili solo agli utenti registrati e autorizzati
79 carte disponibili nelle seguenti rarità Super Rare
Ultra Rare
Rare Segrete
Quarter Century Rare Segrete
Rare Segrete Platinum
Nuove carte Prismatiche Collector's Rare
Nuove Prismatiche Ultra Rare
MS Distribuzione
Ms Distribuzione (Magic Store srl) è un distributore italiano che vende giochi di carte collezionabili e fantasy (TCG) come Magic: The Gathering, Yu-Gi-Oh!, Pokemon o Cardfight!! . Offriamo anche accessori di noti produttori come Ultra Pro o Dragon Shield. I nostri clienti sono i rivenditori, che cercano un servizio eccellente, prezzi competitivi e uno standard di qualità elevato. Approfitta del nostro servizio di prima classe, dei nostri preventivi senza rivali e della consegna rapida e senza problemi. In questo sito vendiamo solo a rivenditori o altri distributori. Non siamo autorizzati a vendere direttamente ai clienti finali e siamo quindi strettamente Business to Business ("B2B"). Se sei un rivenditore che desidera espandere il tuo portafoglio prodotti, registrati e dopo aver confermato il tuo stato commerciale ti garantiremo l'accesso ai nostri prezzi e livelli di stock.