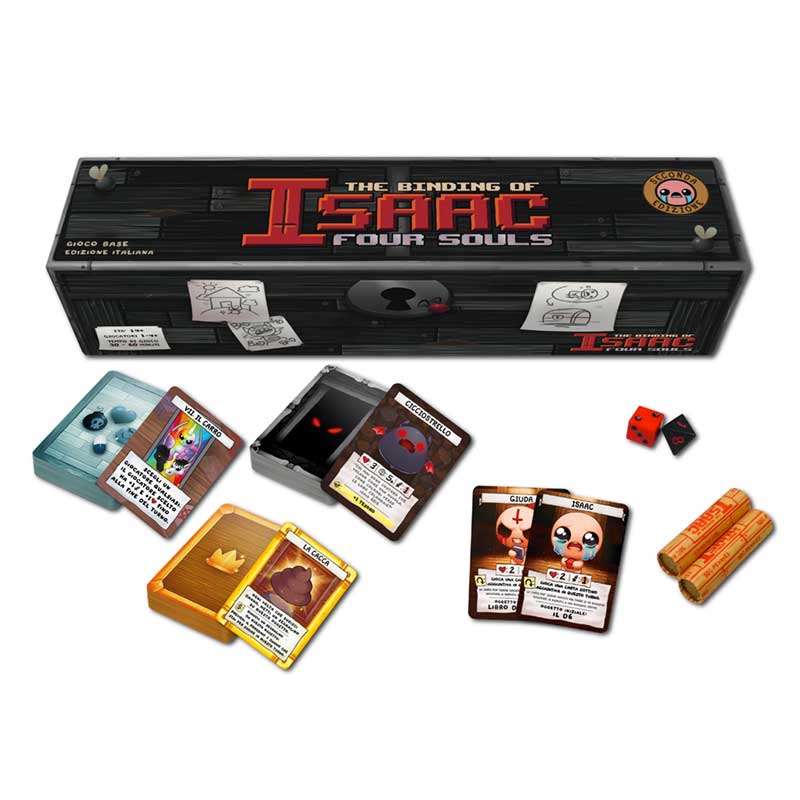 Codice

115122

Tipologia

Lingua
I prezzi sono visibili solo agli utenti registrati e autorizzati
The Binding of Isaac: Four Souls è il gioco ufficiale del videogioco The Binding of Isaac. Provate voi stessi l'esperienza del tormentato e agghiacciante mondo di Isaac: collezionate tesori, ottenete bottino, sconfiggete i mostri e siate i primi ad avere quattro anime!
Scoprite combo mortali, migliorate le vostre abilità, tradite i vostri compagni e vincete! Inoltre, con più di 300 carte, avrete una rigiocabilità praticamente infinita!
Contenuto


· 300+ carte della seconda edizione di The Binding of Isaac
· 100 monete penny
· dadi d6 e d8
· Regolamento
MS Distribuzione
Ms Distribuzione (Magic Store srl) è un distributore italiano che vende giochi di carte collezionabili e fantasy (TCG) come Magic: The Gathering, Yu-Gi-Oh!, Pokemon o Cardfight!! . Offriamo anche accessori di noti produttori come Ultra Pro o Dragon Shield. I nostri clienti sono i rivenditori, che cercano un servizio eccellente, prezzi competitivi e uno standard di qualità elevato. Approfitta del nostro servizio di prima classe, dei nostri preventivi senza rivali e della consegna rapida e senza problemi. In questo sito vendiamo solo a rivenditori o altri distributori. Non siamo autorizzati a vendere direttamente ai clienti finali e siamo quindi strettamente Business to Business ("B2B"). Se sei un rivenditore che desidera espandere il tuo portafoglio prodotti, registrati e dopo aver confermato il tuo stato commerciale ti garantiremo l'accesso ai nostri prezzi e livelli di stock.