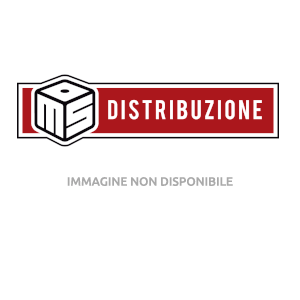 Tipologia

Lingua

Preordine

Disponibile dal 09 febbraio

Scadenza preordine

09/01/2023

Se l'ordine viene effettuato dopo la scadenza indicata
non sarà garantita la consegna della quantità richiesta.
I prezzi sono visibili solo agli utenti registrati e autorizzati
This 100-card set lets your Deck shine brighter than ever before with brand-new cards for Kite Tenjo's "Photon" and "Galaxy" strategies from Yu-Gi-Oh! ZEXAL! Expect the unexpected in Photon Hypernova with powerful new cards to discover that are truly out of this world! Here is just some of what you can look forward to:
A new world of strategy opens up thanks to new "Photon" and "Galaxy" cards! Unleash up to 3 attacks on your opponent's monsters with a brand-new form of Number 62: Galaxy-Eyes Prime Photon Dragon! If you're looking for more "Photon" and "Galaxy" cards to increase your synergies, you can find some in Legendary Duelists: Season 2!
Brand-new "Chaos" monsters! New Tuner monsters will help you unleash a massive multi-attacking, monster banishing, Synchro Monster powerhouse that can reach 4500 ATK! If Synchro Summons aren't your thing, you can try a World Premiere monster whose capabilities change depending on where the monsters you banish originate from.
Visas Starfrost's journey continues! New cards to complement the "Scareclaw," "Tearlaments," and "Kashtira" strategies from Dimension Force, Power of the Elements, and Darkwing Blast!
Illuminate new strategies and uncover brand-new cards that might seem familiar!
New cards that explore modern ways to play themes from the past!
Saddle up, Duelists! Get ready to run the most dangerous race ever devised by man with a brand-new World Premiere theme!
And more!
The Photon Hypernova booster set contains 100 new cards:
50 Commons
26 Super Rares
14 Ultra Rare
10 Secret Rares
MS Distribuzione
Ms Distribuzione (Magic Store srl) è un distributore italiano che vende giochi di carte collezionabili e fantasy (TCG) come Magic: The Gathering, Yu-Gi-Oh!, Pokemon o Cardfight!! . Offriamo anche accessori di noti produttori come Ultra Pro o Dragon Shield. I nostri clienti sono i rivenditori, che cercano un servizio eccellente, prezzi competitivi e uno standard di qualità elevato. Approfitta del nostro servizio di prima classe, dei nostri preventivi senza rivali e della consegna rapida e senza problemi. In questo sito vendiamo solo a rivenditori o altri distributori. Non siamo autorizzati a vendere direttamente ai clienti finali e siamo quindi strettamente Business to Business ("B2B"). Se sei un rivenditore che desidera espandere il tuo portafoglio prodotti, registrati e dopo aver confermato il tuo stato commerciale ti garantiremo l'accesso ai nostri prezzi e livelli di stock.