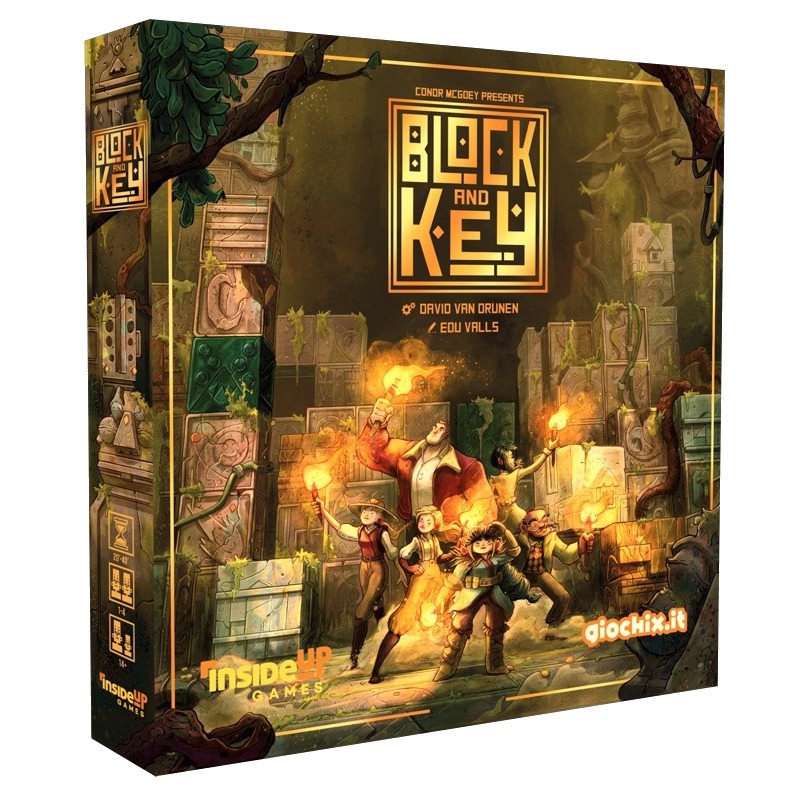 Tipologia

Lingua
I prezzi sono visibili solo agli utenti registrati e autorizzati
Gioco da tavolo in italiano
Pronto alla battaglia per posizionare fino all'ultimo blocchetto, risolvere le carte Chiave e gli Enigmi? Ecco il primo gioco tridimensionale dove ogni giocatore ha un proprio punto di vista!
Block and Key è un gioco di di David Van Drunen per 1-4 giocatori, facilissimo da imparare, rapido e al tempo stesso profondo e intelligente. Si tratta della versione italiana del gioco.
Block and Key è un gioco di piazzamento di blocchetti. Ogni giocatore deve riuscire a farli combaciare con i propri obiettivi di gioco (carte indizio). La peculiarità di questo gioco è data dalla sua struttura 3D e dal fatto che ogni giocatore si basa sulla visione 2D della propria prospettiva. Il risultato è intrigante e dà vita a combinazioni e possibilità di gioco mai viste prima!
MS Distribuzione
Ms Distribuzione (Magic Store srl) è un distributore italiano che vende giochi di carte collezionabili e fantasy (TCG) come Magic: The Gathering, Yu-Gi-Oh!, Pokemon o Cardfight!! . Offriamo anche accessori di noti produttori come Ultra Pro o Dragon Shield. I nostri clienti sono i rivenditori, che cercano un servizio eccellente, prezzi competitivi e uno standard di qualità elevato. Approfitta del nostro servizio di prima classe, dei nostri preventivi senza rivali e della consegna rapida e senza problemi. In questo sito vendiamo solo a rivenditori o altri distributori. Non siamo autorizzati a vendere direttamente ai clienti finali e siamo quindi strettamente Business to Business ("B2B"). Se sei un rivenditore che desidera espandere il tuo portafoglio prodotti, registrati e dopo aver confermato il tuo stato commerciale ti garantiremo l'accesso ai nostri prezzi e livelli di stock.